Racism is entrenched in cricket and women routinely experience sexism and misogyny within the sport, a new report has concluded.
The sport continues to be elitist, with little to no focus given to addressing class barriers, the Independent Commission for Equity in Cricket (ICEC) report Holding Up A Mirror To Cricket, said.
More than 4,000 people responded to the ICEC's call for evidence when it was putting the report together, with one in two saying they had experienced discrimination within the game.
The report made 44 recommendations, including as "an essential first step" a call for the England and Wales Cricket Board to make an unqualified public apology recognising that racism, sexism, elitism and class-based discrimination existed and still exist and recognise the impact of that upon victims.
ECB chairman Richard Thompson has apologised and pledged in a letter to ICEC chairwoman Cindy Butts: "We will use this moment to reset cricket."
The ICEC report, which was commissioned by the ECB in November 2020, found the game's structures led to racial disparities and discrimination, and that the women's game was subordinate to the men's, with women given little power, voice or influence. Ms Butts said women were treated as "second-class citizens" in the game.
Private schools dominated the talent pathway, with scarce provision of cricket in state schools and substantial cost barriers faced by those from lower socio-economic backgrounds.
The report also found cricket's complaints systems "confusing", "overly defensive" and "not fit for purpose". It said victims and those accused of discrimination were not properly supported, with people often "suffering in silence" for fear of victimisation or simply out of a conviction that no action would take place.
The report found game-wide confusion over how the regulatory system in regard to equity, diversity and inclusion (EDI) worked, and highlighted the ECB's dual role as a promoter and regulator as a "conflict of interest".
"Our findings are unequivocal," Ms Butts said.
"Racism, class-based discrimination, elitism and sexism are widespread and deep-rooted.
"The game must face up to the fact that it's not banter or just a few bad apples. Discrimination is both overt and baked into the structures and processes within cricket.
"The stark reality is cricket is not a game for everyone.
"Whilst there has been commendable and significant progress in the women's game, women continue to be treated as second-class citizens with unequal access, pay and treatment. The England Women's team are yet to play a Test Match at Lord's, the home of cricket!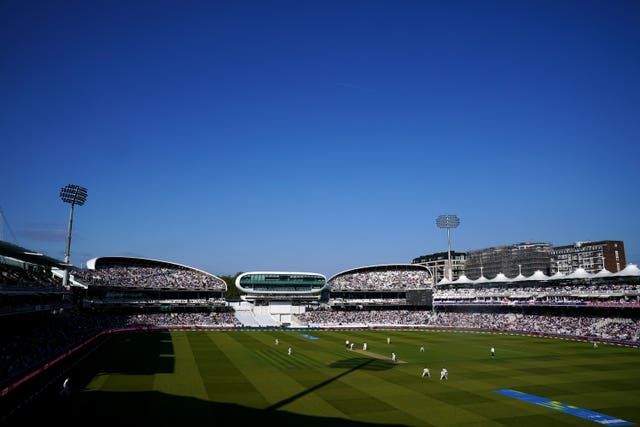 "Eighty-seven per cent of Pakistani and Bangladeshi respondents, 82 per cent of Indian respondents and 75 per cent of black respondents to our survey told us they have experienced discrimination, which is simply unacceptable.
"If you attend a state school, you're less likely to have access to cricket and have the same opportunity to progress in the game as your private school peers. For those who do 'make it' we were saddened to hear they were sometimes subjected to class-based discrimination. Cricket needs to urgently level the playing field."
Ms Butts did highlight the report had found "encouraging examples of good practice" and congratulated the ECB for being "brave enough" to commission the report in the first place.
Ms Butts added: "We have confidence in the ECB's new leadership and their ability to take our recommendations forward – the proof will be demonstrable change.
"The game must now lean into the uncomfortable truths and commit to reforming cricket's culture, structures and processes. This is the only way to make cricket genuinely a sport for all."
Among the 44 recommendations are a call for a fundamental overhaul of the pay structure in the women's professional game and equal representation for the women's game throughout the governance structure of English and Welsh cricket.
The report found women received "an embarrassingly small amount" compared to men, with the ICEC saying it had "credible evidence" that the average salary for England Women was 20.6 per cent of that received by their male counterparts in white-ball cricket – though the ECB considers this figure to be up to 30 per cent.
The report recommended equal pay on average at domestic level by 2029 and at international level by 2030.
The ECB must also develop an action plan to "revive" black cricket, through financial support and targeted community programmes.
The talent pathway must be completely overhauled by 2025 to make it more "meritocratic", the report said, and crucially it called for an independent regulator to increase trust and confidence in the process and address concerns over conflicts of interest.
Ms Butts' introduction to the report concluded: "To those who don't recognise there is a problem, those who think cricket's problems are isolated, those who mistakenly believe focusing on issues of equity, diversity, and inclusion is distracting cricket from cricket, I have one clear message: if cricket is to survive and thrive, and become a game genuinely for all, it has to grip the opportunities I truly believe our recommendations represent.
"I remain optimistic that cricket will respond to this challenge with passion, creativity, and commitment."
The report recommended that the MCC move the annual matches between Eton and Harrow and Oxford and Cambridge away from Lord's after this year, to be replaced by national finals days for state schools.
It also called for the ECB to revisit its high-profile match allocation criteria when the current set expire next year and place a greater emphasis on EDI in them. The report said being allocated such matches, or having the right to host them withdrawn, is a powerful tool to encourage compliance with EDI.