Labour has suspended its MP Andy McDonald, claiming comments he made at a pro-Palestine rally were "deeply offensive".
Mr McDonald, who will sit as an independent MP while an investigation takes place, used the phrase "between the river and the sea" in a speech during a demonstration at the weekend.
A Labour spokesperson said: "The comments made by Andy McDonald at the weekend were deeply offensive, particularly at a time of rising antisemitism which has left Jewish people fearful for their safety.
"The chief whip has suspended the Labour whip from Andy McDonald, pending an investigation."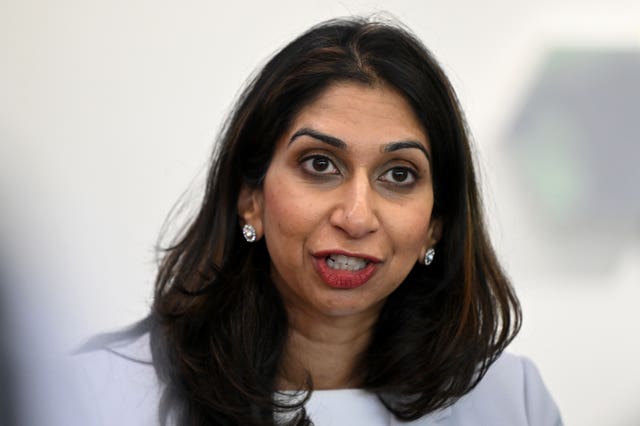 Some pro-Palestinian protesters have chanted "from the river to the sea, Palestine will be free" during recent demonstrations in London.
Home Secretary Suella Braverman has previously branded the slogan antisemitic and claimed that it is "widely understood" to call for the destruction of Israel, but pro-Palestinian protesters have contested this definition.
In a video shared by Mr McDonald on X, formerly known as Twitter, of his speech at the rally, he said: "We will not rest until we have justice. Until all people, Israelis and Palestinians between the river and the sea can live in peaceful liberty."
He went on to chant "free Palestine", alongside the crowd.