The founder of a homeless charity has described Home Secretary Suella Braverman's comments about rough sleepers as "nonsense" and "completely inappropriate".
Dr Zahid Chauhan, founder of Manchester-based charity Homeless Friendly, believes Ms Braverman's remarks have exacerbated the stigma around homeless people and said her comments will demotivate people from receiving support.
It comes after the Home Secretary said rough sleeping is sometimes a "lifestyle choice".
"It is completely inappropriate to brand that as a lifestyle choice," Dr Chauhan told the PA news agency.
"These people are already suffering, they've already been stigmatised and coming from a national politician statements like that don't help the cause.
"I think by saying these things, you're just pushing people away."
He added the comments generalised people's personal situations and said she lacks understanding of their experience.
The GP said: "You cannot generalise things like that. You cannot brand that every person who is experiencing homelessness and sleeping in a tent is making a lifestyle choice.
"It's actually nonsense and I think it's ignorance, lack of understanding."
Dr Chauhan spoke of people who have resorted to sleeping in cemeteries and claimed that current services do not provide enough support for homeless people and rough sleepers.
"I've seen people sleeping in graveyards with a tent because they've got nowhere else to go … This is the manifestation of crisis when you become a rough sleeper in a tent.
"There are loads of events take place before that and unfortunately our services are not geared up to support (homeless people). Our wider systems are not geared up to support them."
"People talk them down, look down at them, and that doesn't help these people it just creates more problems for them.
"My plea is if you cannot support them, don't humiliate them.
The Labour councillor received an OBE in 2019 for his charity work, which focuses on encouraging GPs to allow rough sleepers into their clinics.
He has since urged Ms Braverman to spend time with members of Homeless Friendly to gain a better understanding of how the homeless live and learn of the struggles that homeless people face.
"I think she would benefit from our listening and our attending one of our training sessions," Dr Chauhan said.
He said the Government needs to show care and compassion in order to help improve homeless services.
Dr Chauhan said: "Let's gear up our homeless services, our housing services, benefits and social services to support these people.
"I think there's more help and support needed but before the help and support comes, we need to understand the problem and we need to have the right caring attitude."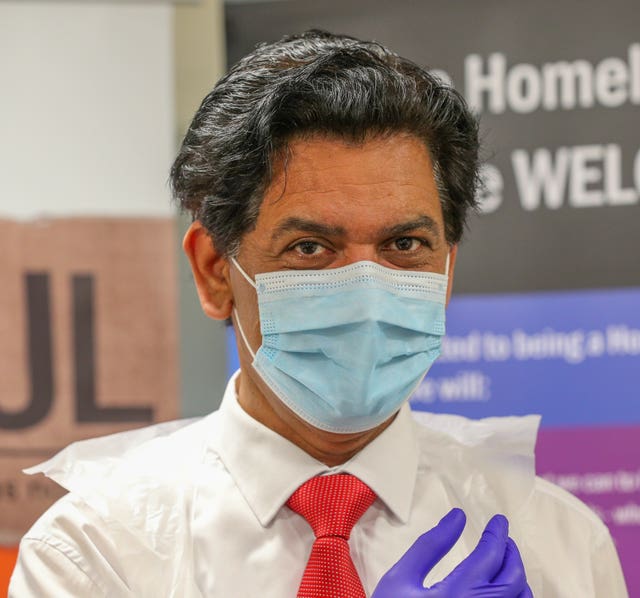 One former homeless man, who spent six months sleeping rough and described his tent as a "lifeline", challenged Ms Braverman to walk the streets with him to see the realities some people face.
Chris Royston said her comments had left him feeling "hurt", "misunderstood" and "stigmatised", as he accused the Government of seeking a "political score" and lacking the "want" to tackle the underlying causes of homelessness.
Prime Minister Rishi Sunak refused to criticise the Home Secretary's claim but stopped short of repeating her comments.
Energy Secretary Claire Coutinho moved on Monday to distance herself from Ms Braverman's comments.
The minister said she "wouldn't necessarily use" the language the Home Secretary chose to talk about homelessness.