Barcelona vice-president Jordi Mestre claims they signed Philippe Coutinho at a reduced cost despite his £142million transfer fee being the second-most expensive in history.
The Catalans had three bids rejected for the Brazil international in August but, at his official presentation to the media in the Nou Camp, the 25-year-old thanked Liverpool for "keeping their word".
Coutinho, who is reported to have paid £9m – rising to £11.5m – out of his own pocket to facilitate the transfer, has cost Barcelona an initial £105m up front with a further £37m in achievable add-ons.
Coutinho also missed both of Liverpool's opening two games in 2018 with a thigh problem.
The issue did not derail his move to the runaway LaLiga leaders, though, and he put pen to paper on his contract before being officially welcomed to the club by president Josep Maria Bartomeu.
Bartomeu said on his club's website: "We're delighted to present Philippe Coutinho, a player who we've tried to get to come and play for us since last summer.
"We knew it was not going to be easy to get him here, we've been talking and working for months on this but one of the important aspects was he wanted to come here. And he helped make an effort, and he was patient, and that was been key in him coming here.
"And I'm very pleased to announce the signing of one the world's star players and he will be here for many years.
"I also want to thank Liverpool, one of Europe's biggest clubs, for allowing him to leave and come here."
Making a brief comment before getting ready to head out on to the Nou Camp pitch for a photo shoot in front of the club's supporters, Coutinho said: "I want to thank the president and everyone who has made the transfer possible.
"I'm very happy, as I've said it was my dream. I hope to live up to expectations on the pitch."
Coutinho becomes the second most expensive footballer in history after compatriot Neymar, who left Barca for Paris St Germain last summer in a £200.6million deal.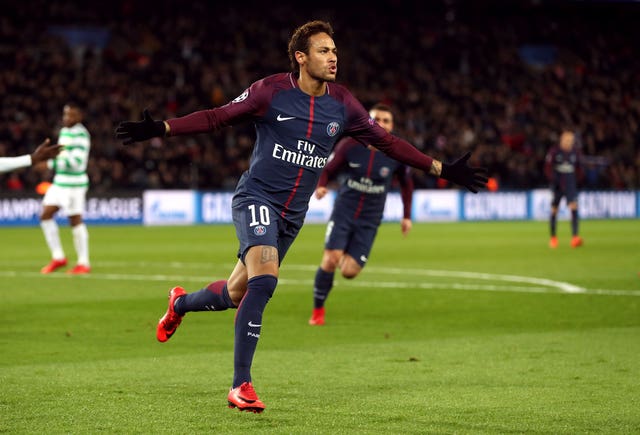 It is the biggest transfer fee involving a British club and is also the most Barca have ever paid for a player, eclipsing the £96.8million – rising to a possible £135.5million – they splashed out on Borussia Dortmund winger Ousmane Dembele last August.
Barca have had to bide their time to secure Coutinho's services, having seen a £118million bid rejected by Liverpool in August after making him their number one target to replace Neymar.
Coutinho also handed in a transfer request at the time in an attempt to force a move, but was unsuccessful.
Barca maintained their interest in the former Inter Milan man, though, and on Saturday the clubs announced a deal had been struck.
If Coutinho, who spent six months on loan at Barca's city rivals Espanyol from Inter in 2012, is unavailable for the remainder of the month then he would miss at least four LaLiga and Copa del Rey games for his new employers.
Barca's first match of February is scheduled to be the derby against Espanyol.