Moeen Ali took a hat-trick to seal a 239-run victory over South Africa in the third Test at The Oval and hand England a 2-1 lead in the four-match series.
Here, we examine his career in numbers.
1
Moeen became the first player to take a Test hat-trick at The Oval, which was hosting its 100th Test.
1938
The Worcestershire all-rounder became the first England spinner to take a Test hat-trick since Tom Goddard, also against South Africa, on 26 December 1938.
4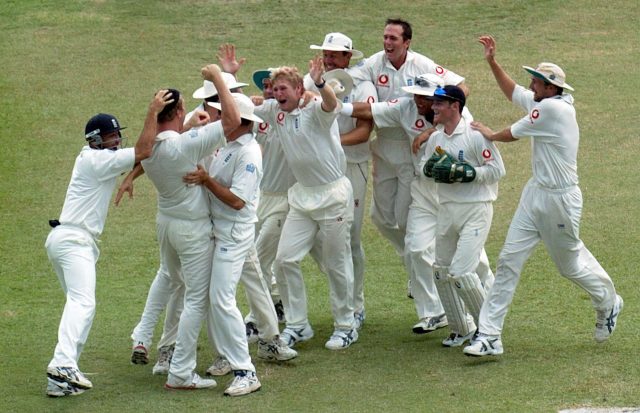 Moeen was only the fourth player to take a Test hat-trick since the turn of the millennium with Matthew Hoggard (West Indies, 2004), Ryan Sidebottom (New Zealand, 2008) and Stuart Broad (India, 2011; Sri Lanka, 2014) completing the list.
13
He is the 13th Englishman to take a Test hat-trick.
40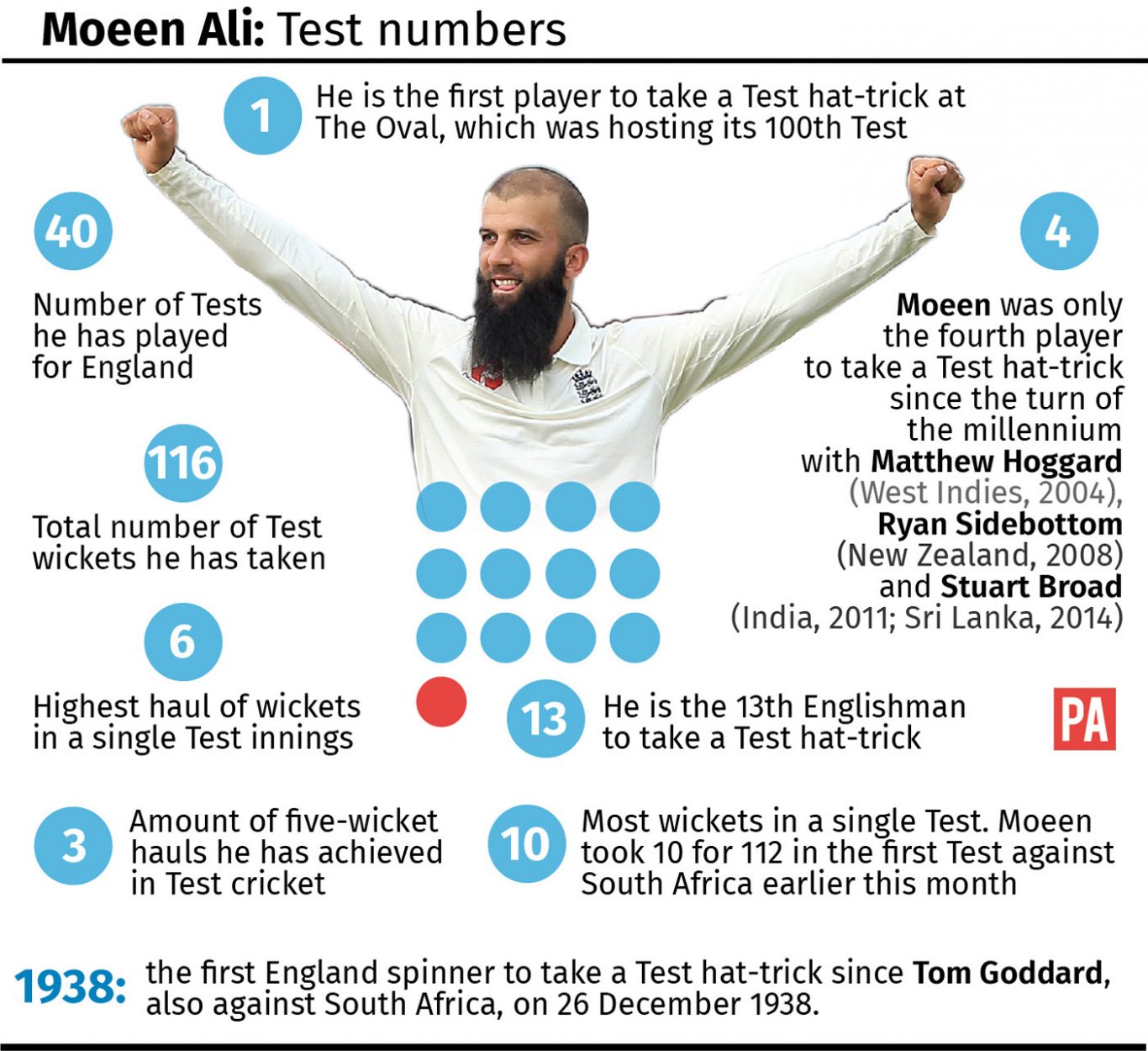 Number of Test matches he has played for England.
116
Total number of wickets he has taken in his 40 Tests for England.
6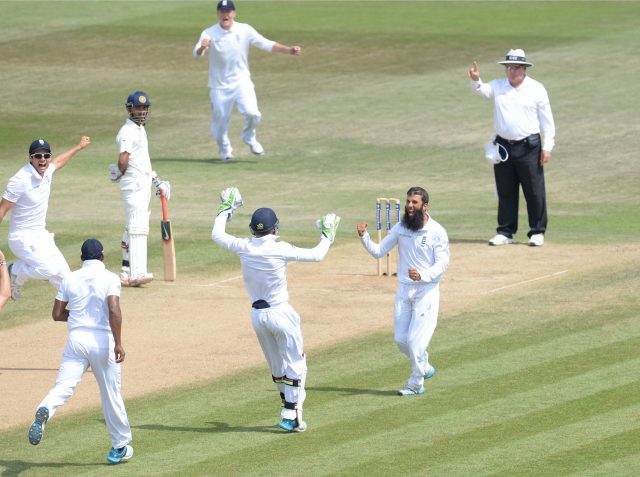 Highest haul of wickets in a single Test innings. He has achieved this on two occasions: six for 67 against India in July 2014 and six for 53 in the first Test earlier this month.
10
Most wickets in a single Test. Moeen took 10 for 112 in the first Test against South Africa earlier this month, where he also recorded his best format bowling figures (above).
18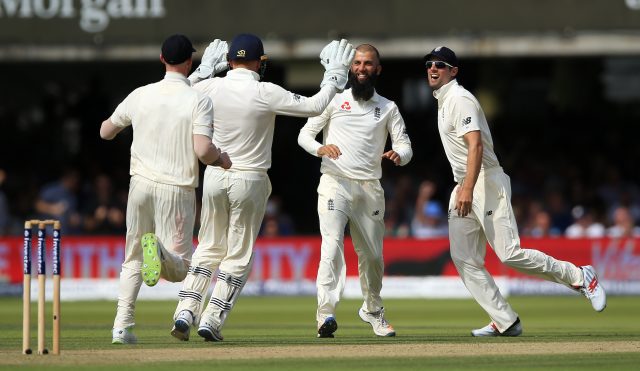 Number of wickets taken in the current series against South Africa.
3
Amount of five-wicket hauls he has achieved in Test cricket.